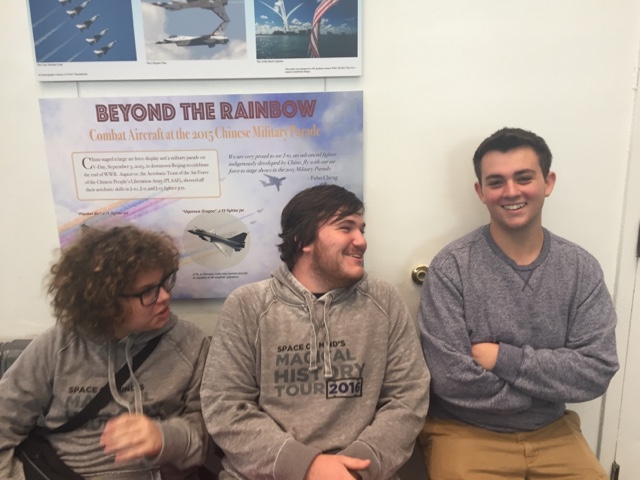 03 Apr

Magical History Tour Day Five: DC
AweSOMe day!
We opted out of the American History Museum due to the ridiculous line and ended up spending the whole day at the Air & Space Museum. Everyone loved it! We hit everything in the museum, and at first the highlight was the flight simulators, but really it was watching Maggie and Matthew go nuts when the cast of Supernatural were guided past us on a private tour. We finished at the museum in the IMAX theater to watch an incredible movie about the D-Day invasion at Normandy. A powerful history lesson that put us literally on the beach on that fateful day!
We had to say goodbye to John, who flew home for a vacation in New Orleans. The rest of the trip won't be the same without him, but Neil may finally win some UNO games now!
Next stop: Sunset bicycle tour of the monuments. Incredible. We started at the White House, headed to the Washington Monument, the WW2 memorial, 
the Martin Luther King, Jr
. memorial and the Lincoln memorial. We got to look out from the Lincoln steps over the reflecting pool at night – just breathtaking! Our guides were great, and everyone loved the ride and the brisk weather!
Ended the night on a high and ready to head south early tomorrow morning!