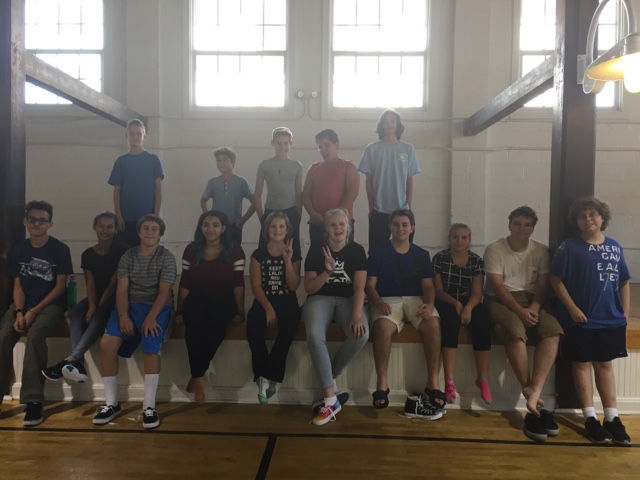 08 Sep

AweSOMe First Day!
It was our first day back to school and what an amazing one it was! We spent our first day building friendships and getting to know the coaches and created some "House Rules" to guide us. At SOM, the students make the rules!! We all signed our names in agreement – some even wrote theirs in Korean and Hebrew!
Space of Mind is always evolving and innovating education in fun, new ways.
Our new Integrated Studies course is a giant "super class" that will teach us all about "Our Living American History" through literature, historic facts and documents, government, economics, ecology and environmental studies, creative arts, wellness, entrepreneurship and financial literacy! We started our first Passport Projects, working in small groups to research Christopher Columbus, Anne Bradstreet, John Smith, William Bradford and Pocahontas. Everyone got totally into it, especially Hannah, who created a special connection to Anne Bradstreet as she learned more about her.
We're also learning sign language and today learned the basics like asking for help, offering help, please and thank you, asking to use the bathroom and telling someone they did an excellent job. Everyone caught on quickly, and it's going to be fun learning to communicate in a language that uses facial expressions as grammar… Everyone will be paying attention to our communication skills in a whole new way.
We started brainstorming for our Halloween Haunted House at the Delray Beach Historical Society on Friday, October 16th. The theme is "Ghost Town Delray" and will feature six of Delray's famous early settlers as ghosts coming back to haunt our town. You won't want to miss it!
Neil's Meals are always worth coming back to school for, and it was doubly fun to have two SOM alumni, Leah and Nick, come by to join us for lunch!
We spent our afternoon meditating and setting our intentions for the year, and then everyone journaled about their goals.
Literally.
We had our first Movement class with Amy, whose Irish accent is as fun as the tribal dancing she had us doing. Everyone brought their dance game, and it was a hit!
Best part of the day was ending it with fresh hot cookies baked by our chef, Neil, for Cameron's 15th birthday!
Tomorrow: our first field trip!
As far as first days go, today was aweSOMe!