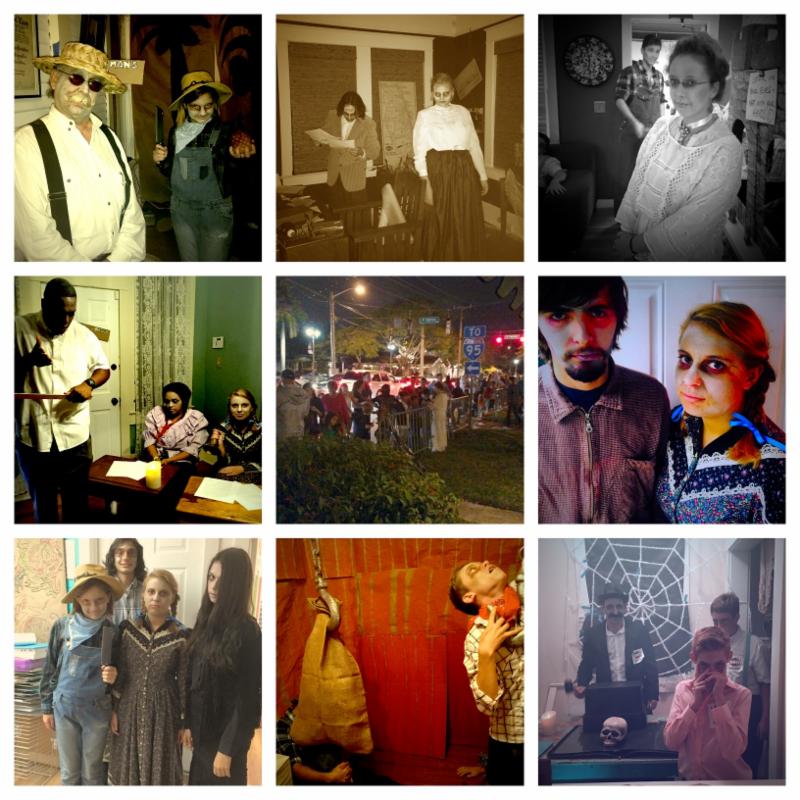 17 Oct

Ghost Town Delray! A Spooky SOM Haunted House!

For the 2nd year in a row, the SOM students put on a super SPOOKTACULAR Haunted House at the annual Delray Beach Historical Society Fall Fest!! The line was rightfully around the block for three solid hours! Thank you to all of the parents, students and coaches for so much hard work! What an aweSOMe night!!! We brought six of Delray's most prominent citizens back from the dead: Adolf Hoffman, one of our first farmers, Samuel Ogren, Sr., Delray's first registered architect, Ethel Sterling Williams, the founder of the Delray Historical Society and a prolific educator, Solomon Spady, one of Delray's most life-changing educators in the West Settlers district, Billy Bowlegs, a Seminole leader and John Sundy, Delray's first mayor.

Thank you to all of our families, students, coaches and the friends of SOM who volunteered to help us pull off this successful event!