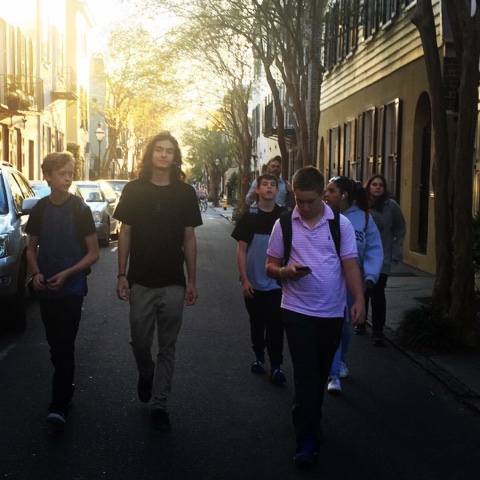 07 Apr

Magical History Tour Day Eight: Charleston & Home

Our week culminated in Charleston, where we visited the Slave Mart Museum in the morning. It was a very powerful experience, as the walls are built by the bricks made by slaves. To hear that slaves were sometimes walked more than 20 miles a day to their next destination for sale, it made us feel a little more humble about all of the walking that we did!

We finished our Charleston experience at the City Market, where everyone got the last of their shopping in. Then we picked up our lunches to go, got on the bus and headed home!

We changed our dinner location to Bo Legz BBQ in Jacksonville, and it did not disappoint! Rated the best BBQ in Jax, we loved our meals and celebrated Matthew's birthday before getting on the bus and heading home.

It was an absolutely AMAZING week, and the coaches are beyond proud of the students' enthusiasm, engagement and behavior!!

Get some rest, everyone!