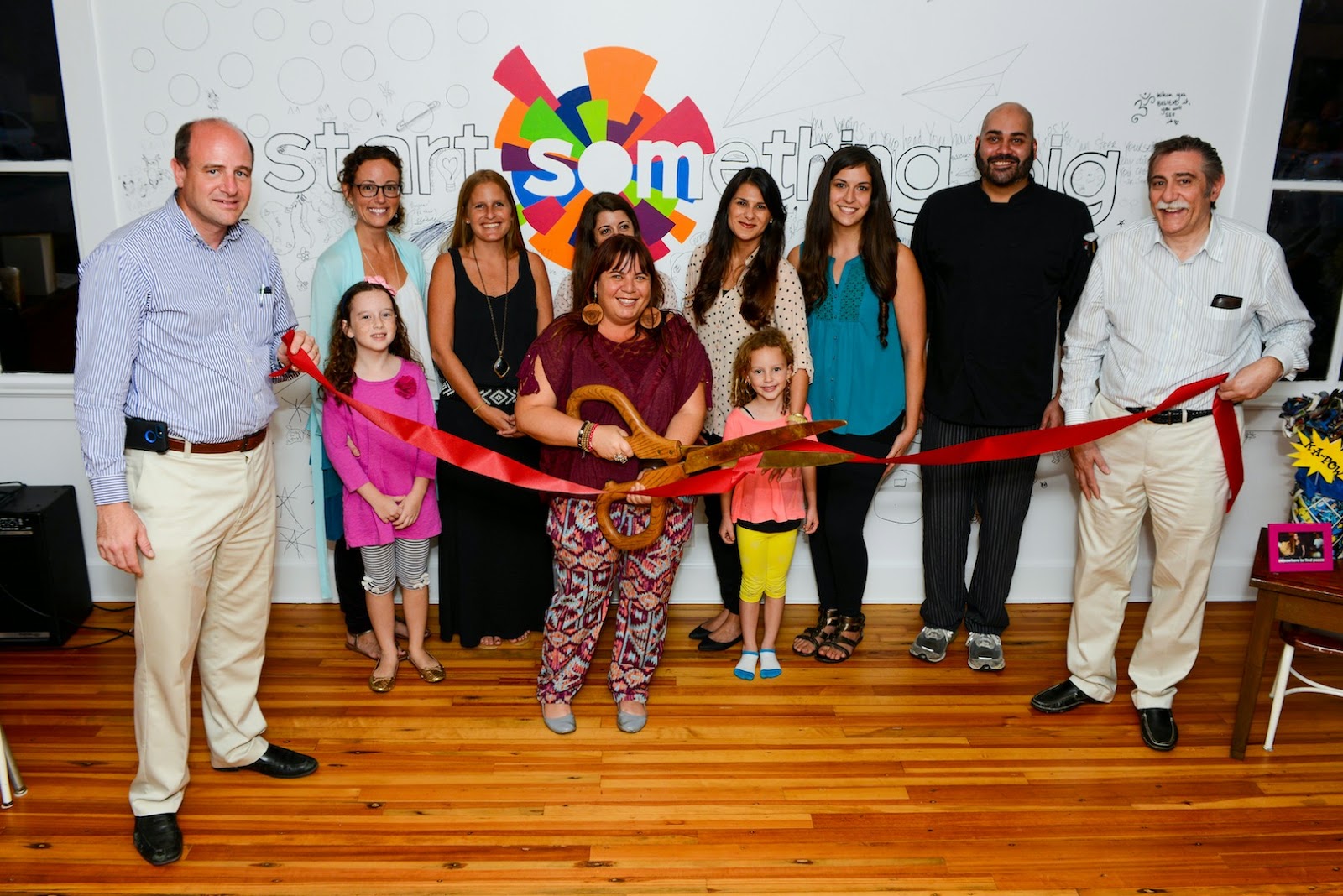 14 Nov

SOM Stuart Grand Opening and Centennial of Woodmen Hall!

On Tuesday, November 11, Space of Mind made history by celebrating the Grand Opening of our second location in Stuart, FL! 
Kids contributing to the wall at our Grand Opening!
In the afternoon, families had fun touring our beautiful building and participating in interactive art activities, including contributing to our "start something big" wall and experimenting with printing with found objects. In the evening, members of the community enjoyed delicious food made by our very own Chef Neil, a ribbon cutting by the Chamber of Commerce and lots of cake to celebrate our building's Centennial and Ali's Birthday! 
Ali Kaufman with Dorothy Anderson.
Our beautiful new space is the restored historic building, Woodmen Hall, which is located in the heart of downtown Stuart, FL.

 During the reception, the Stuart Heritage Museum participated in a centennial birthday celebration for Woodmen Hall and a rededication ceremony to declare it as the new home for Space of Mind. We were so excited to have in attendance, Dorothy Anderson, who was a switchboard lady

when the building was occupied by Southern Bell in the 1930s!
"We are so thrilled to celebrate our grand opening in one of Stuart's most historic buildings, Woodmen Hall," said Ali Kaufman, founder and CEO of Space of Mind. "Turning 100 years old this year, this isn't just any building – it's been a community meeting place for Martin County residents for a century.  Space of Mind is honored to be extending this legacy into the future."
SOM Stuart will begin their full-time program in January! For more information about our new location, visit www.myspaceofmind.com
SOM Coaches and Friends at SOM Stuart's Grand Opening on November 11!