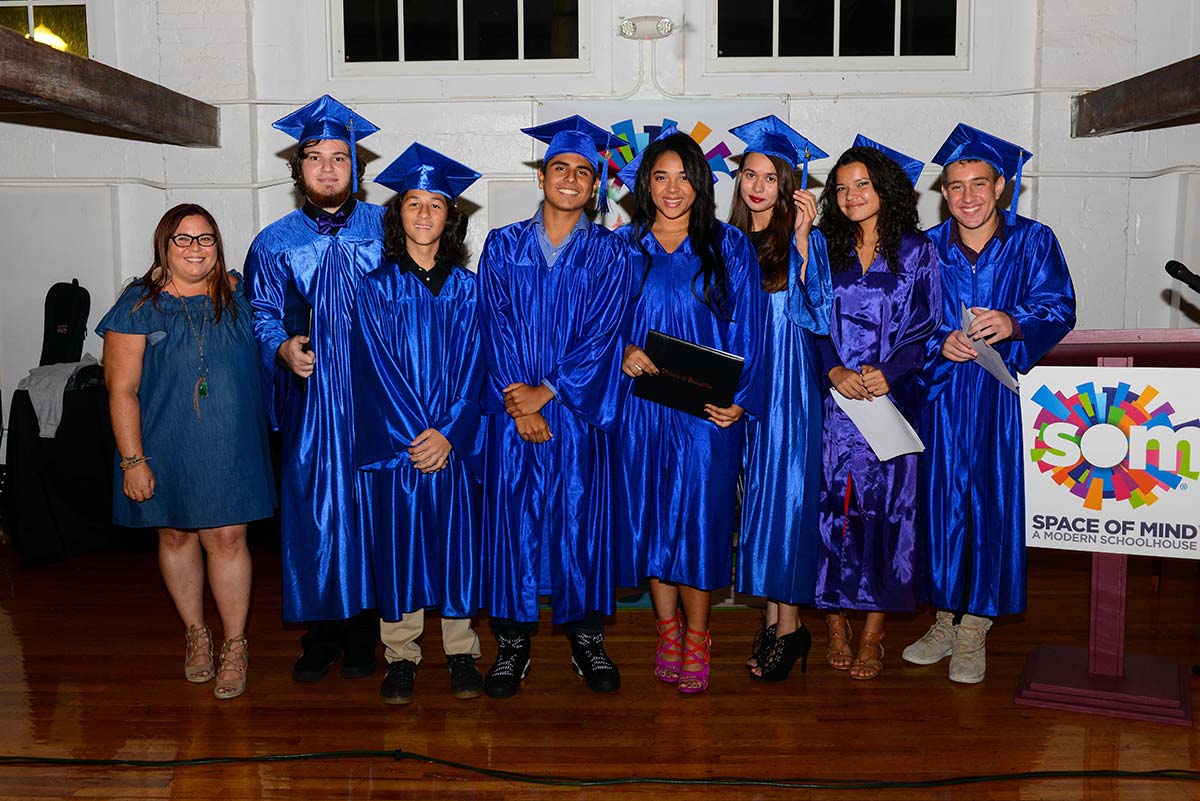 09 Jun

Space Of Mind Hosts We Are The World Banquet & Graduation

Space of Mind celebrated the school year and its 8th and 12th grade graduates on Thursday, June 1, 2017 during the "We are the World" Banquet & Graduation 2016-2017 at the Fieldhouse at Old School Square. More than 150 parents, families and students enjoyed a reception, dinner, music, improv performance, awards and graduation ceremony.

"The students at Space of Mind dedicated their year to learning about our place in this world. We studied ancient civilizations, Shakespeare and world events from early European history through the Holocaust. Using the United Nations Global Goals for Sustainable Development as our guide, we explored our responsibilities as citizens to engage in problem solving to create a successful world. To this end, we hosted events like a Shakespeare in the Garden dinner and also traveled to New York City," said Ali Kaufman, Space of Mind's founder and executive director. "We have just finished our 7th year and have graduated our 6th class with one senior going on to Florida Polytechnic University and two others taking Gap Years. We are so proud of our graduates and students and know they will take their experiences this year and create exciting lives for themselves!"

The school year theme centered on the United Nations Global Goals for Sustainable Development. Guests were provided with an overview of the program, enjoyed the students' Rock Band music and improv performances, as well as a sustainably sourced menu created and prepared by Chef Neil Herekar with the students. The Space of Mind coaches presented awards in recognition of the students' achievements throughout the year, as well as a special award to a dedicated family. The 8th and 12th grade students were lauded in a graduation ceremony and each shared remarks about their time at Space of Mind.