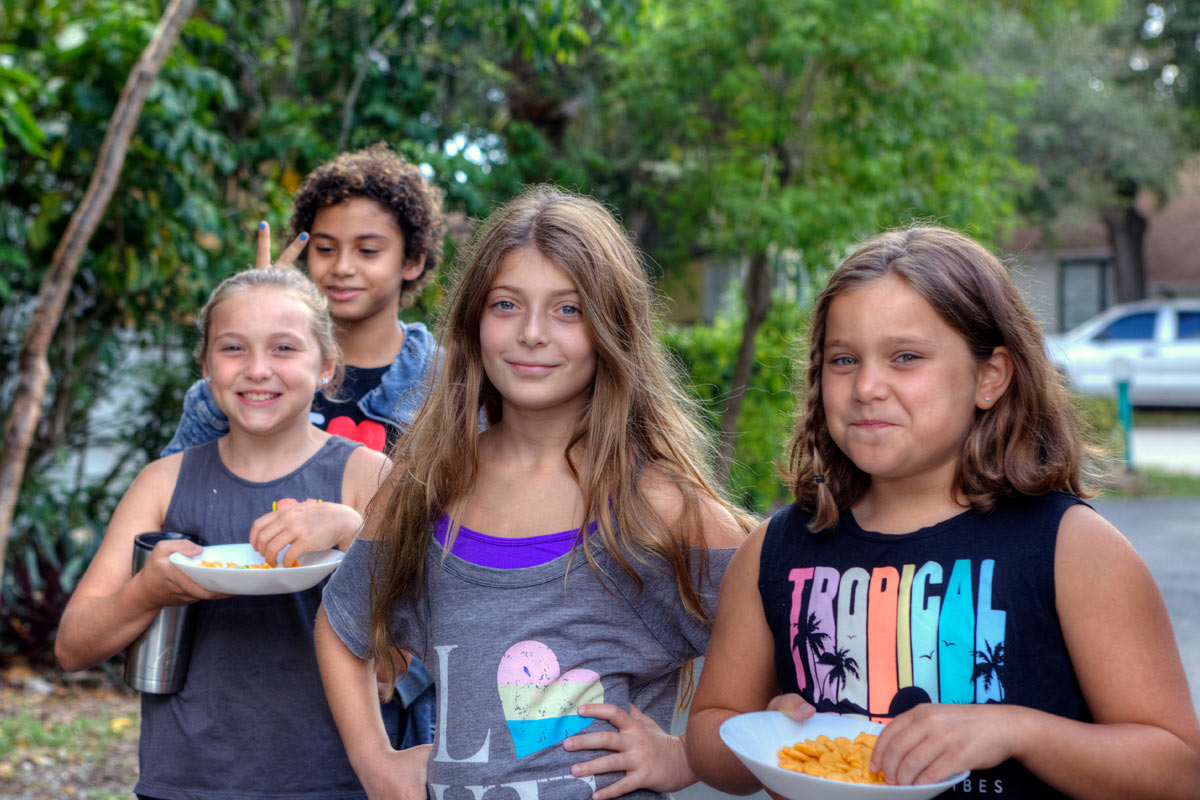 21 Sep

Unique Florida learning option offers families safety, choice, peace of mind

Founder Ali Kaufman describes Space of Mind in Delray Beach, Florida, as a "boutique educational experience," designed for a modern, social world. Its creative, flexible and personalized educational environment fosters growth for all kinds of learners – children, parents, and educators alike.

Like a school, but better.

That's how Ali Kaufman, founder and CEO of Space of Mind, describes a revolutionary program that engages students, families, educators and the larger community in experiential learning.

Kaufman's brainchild, launched in 2004, is not a traditional school. Nor is it a tutoring center. It's not even a learning pod. The entrepreneur herself recently had this to say about it: "Everything is different about Space of Mind versus the public schools."

In her interview with reimaginED, she said the best way to describe Space of Mind is to call it "a tutoring service for homeschool children." But there's so much more to it than that.

Searching for a learning solution that could provide parents more flexibility while still challenging students in the classroom, Kaufman combined elements of the most cutting-edge education delivery systems available to better meet students' individual needs. Starting with just three students in her Delray Beach, Florida, living room, she grew the group to eight by 2011, when Space of Mind moved into a historic home in her city's downtown area.

Some Florida children with special needs have the option of using education savings accounts to attend Space of Mind through the state's Family Empowerment Scholarship program. Families can use these accounts to customize their child's education through full- or part-time teaching and tutoring services during regular school hours. But parents of mainstream children also are taking advantage of Space of Mind, many citing the benefits from an individualized school day based around student needs.

Still others are drawn to the 3-to-1 student-teacher ratio and that Space of Mind uses the entire city of Delray Beach as an extended classroom beyond its 10,000-square-foot space, which can serve up to 80 students. Parents not using a Family Empowerment Scholarship or other private-school scholarship option pay tuition for their child to attend Space of Mind, just as though their child were attending a private school.

(You can watch first-hand accounts of Space of Mind's success at https://www.youtube.com/watch?v=9L1jPmniB0M&t=5s.)

Families who have chosen learning options such as homeschooling and learning pods, which proved to be a lifeline for students during the pandemic, also enroll their children at Space of Mind. Homeschool and learning pod students are able to access subjects and receive tutoring that may not be available through their homeschool or pod curriculum. Scholarship students, private school families, homeschool children, students in learning pods—Space of Mind has something to offer a wide range of families.

"Everything is collaborative and creative, and very much personalized to the students," Kaufman said.

***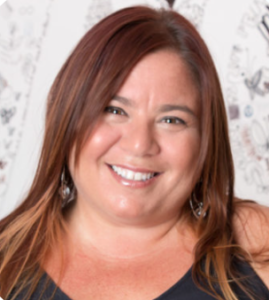 Kaufman's idea for Space of Mind evolved from 17 years of professional coaching experience for adults and children with special needs. Business leaders and CEOs who struggled with attention-deficit issues and other behavior needs also sought her out for professional coaching. Her services made such an impact that the CEOs asked her to work with their families in tandem with therapists to help adults and children who wrestled with anxiety.
She developed a passion for helping students with school-related stressors. After successfully helping students and parents create productive homework and time management strategies, Kaufman began working with teachers, guidance counselors and school teams to translate that success to the classroom.
In the process, she says, she met intelligent children who did not want to go to school because of bullying or test anxiety. Recently, students cited the distractions of safety drills at school in the wake of the school shooting at Marjory Stoneman Douglas High School, located just 20 minutes from Space of Mind.
Safety drills are nothing short of essential after violent incidents, but Kaufman says that some Stoneman Douglas students enrolled in Space of Mind because the constant reminder of the threat of violence made it hard for them to concentrate on their schoolwork.
Seventeen-year-old Tal Argov told the Sun-Sentinel last year that Space of Mind gives him the opportunity to work on projects instead of only memorizing material for tests. Argov attended Space of Mind on the Delray Beach campus from fifth through eighth grades, left for two years, and then came back.
He calls it "a different way of learning."
"It's family-oriented, more personal with the teachers," Argov said. "It helps me enjoy learning. There's a lot of leeway and flexibility compared to public school."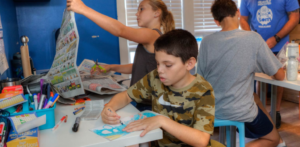 Kaufman and her team designed their own curriculum, aligning it with Florida's state standards and allowing students to earn a state of Florida high school diploma. But it goes further to include social, emotional, wellness and character-building standards that are integrated into every academic and extracurricular program.
Students have an array of benefits, from academic coaches, who provide one-on-one assistance for skill development and strategy building. They are eligible for honors, Advanced Placement and college dual enrollment, as well as the Florida Bright Futures Scholarship. Space of Mind reports a 100% acceptance rate for college-bound students.
It's an understatement to say that Space of Mind is difficult to categorize. It doesn't meet the definition of a homeschool co-op; parents are not part-time teachers during the school day. It doesn't fit the description of a learning pod; with 60 students enrolled this fall in the "full-time schoolhouse," it's far larger than most learning pods.
Yet it appears to be a "just right" learning option as families grapple with how to best meet their children's educational needs during the continued pandemic.
"The No. 1 problem when parents call is they say, 'My kid doesn't care about anything,'" Kaufman told the Sun-Sentinel. "We're wildly well-positioned. We can give families a lot of safety and choice."
And before, during, or after a pandemic, this should give parents peace of mind.